Graphic Design Seminar
Graphic
九州大学画像設計学科3学年前期の授業
The class of Visual Communication Design of Kyushu University in 1st semester of 3rd year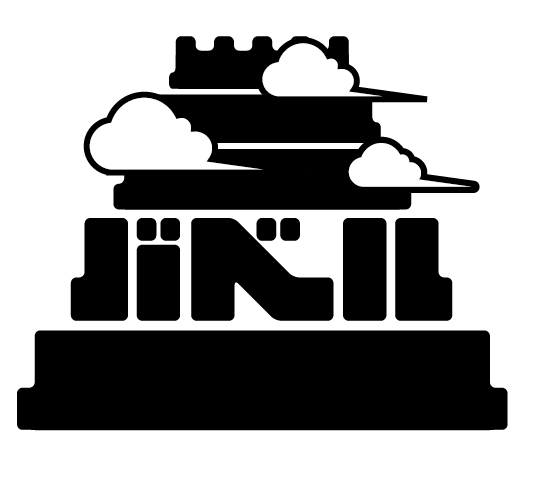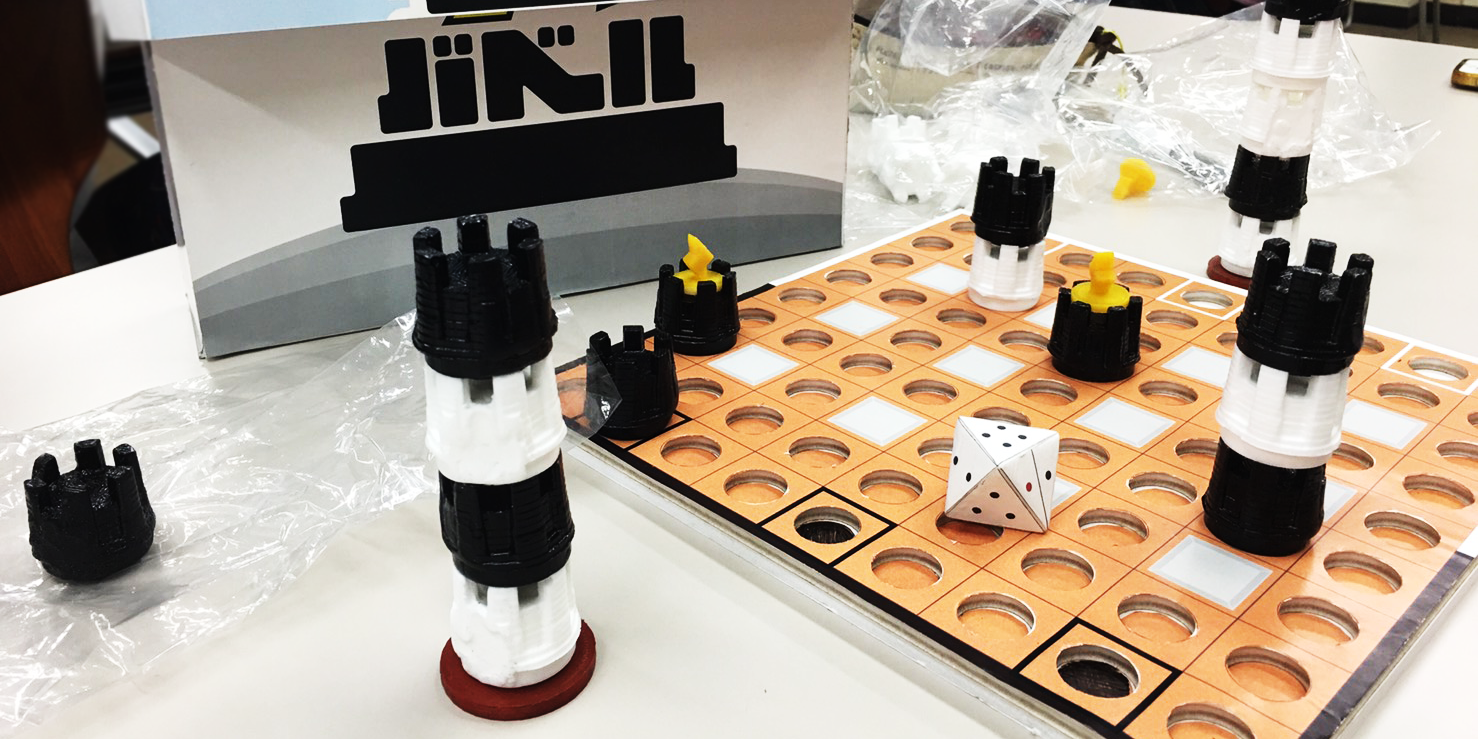 オセロとチェスを組み合わせたようなグラフィックとルールをもつオリジナルボードゲーム。短期決着の対戦型。塔の一部をもした立体的なコマを使用し、直感的に塔を組み立てるルールが理解できるようになっている。
This original game has rules and graphics like Chess and Reversi. It is a one-to-one match. Players use pieces like a part of a tower can get an intuitive manner to pile up each piece.
・Production persons:KAZUHIDE SHIBATA, KEISUKE EHARA
・Role:Planer, Graphic designer
・Date:July, 2017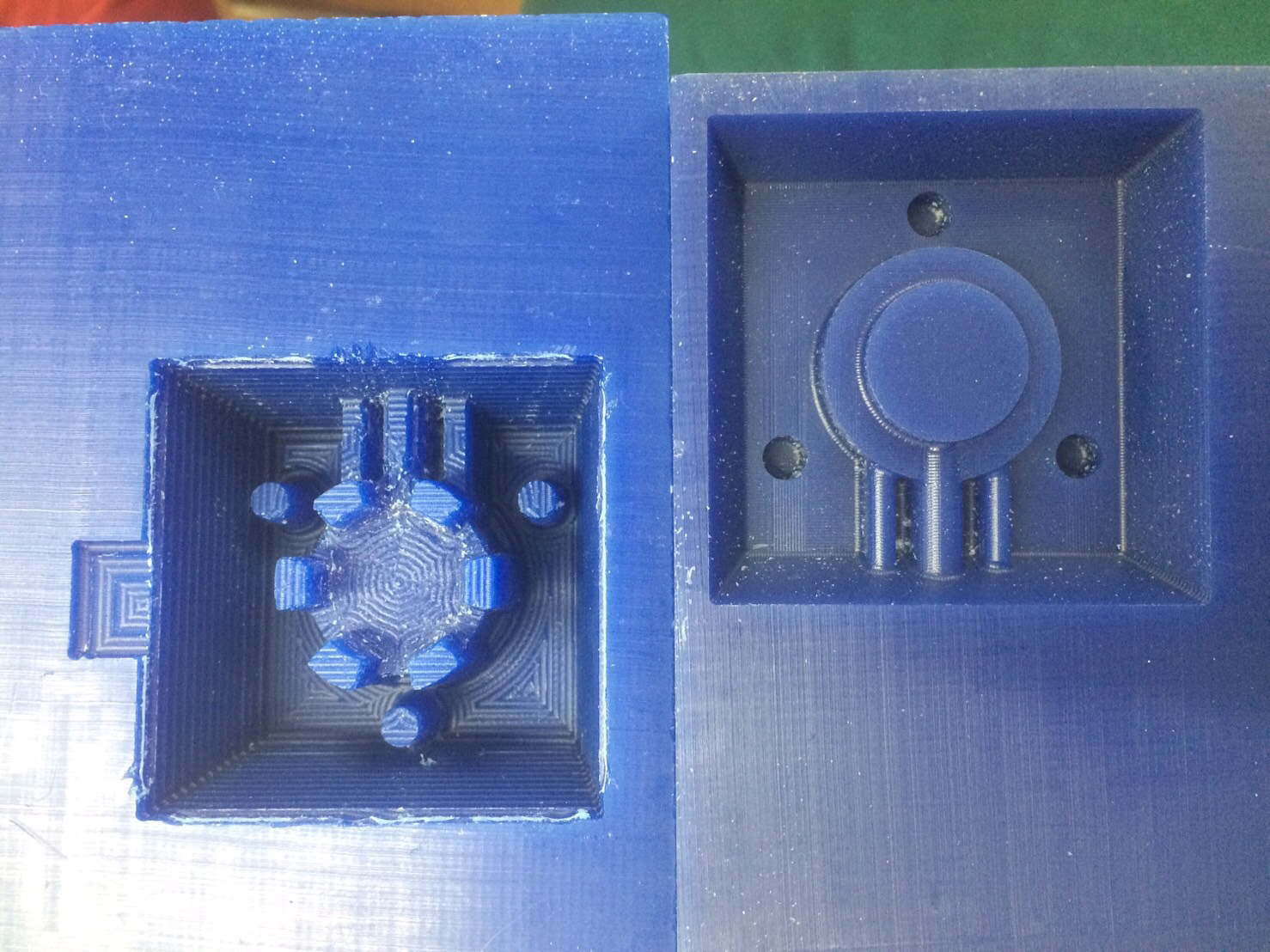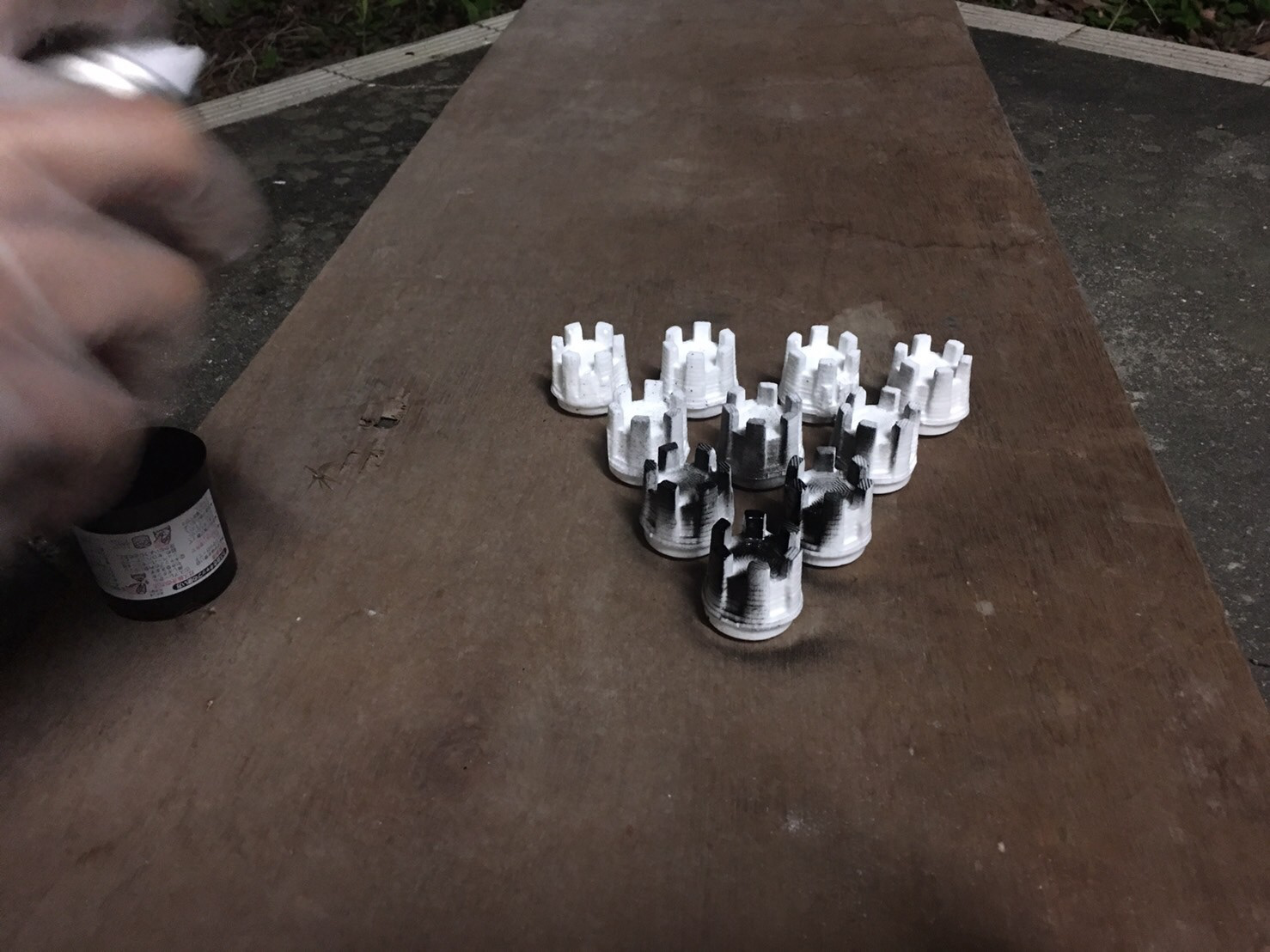 駒は3Dプロッター、シリコンによって制作した雛形にウレタン樹脂を流し込むことにより量産。
I made models by 3D plotter and silicon, and pieces were made of 
urethane resin
.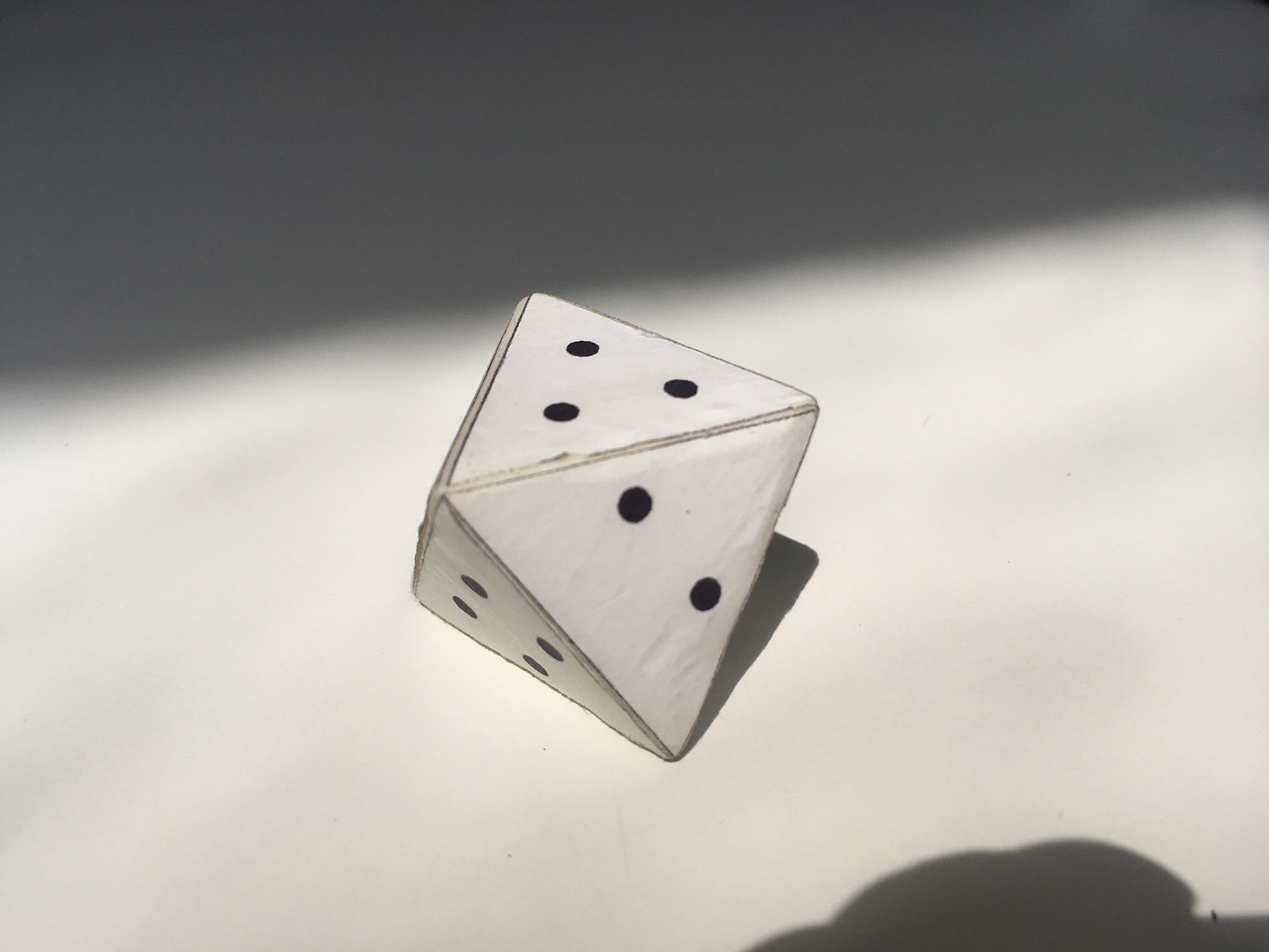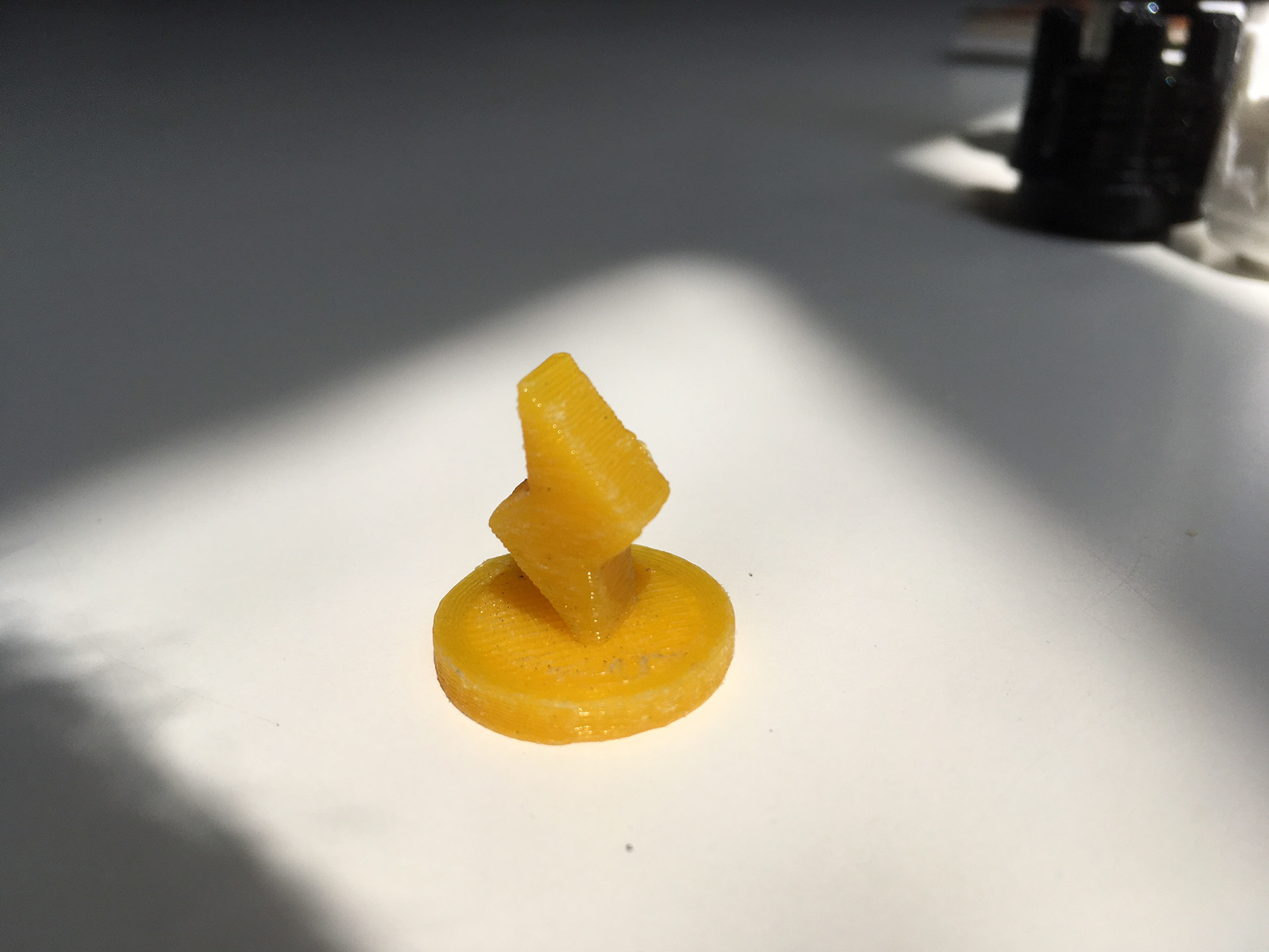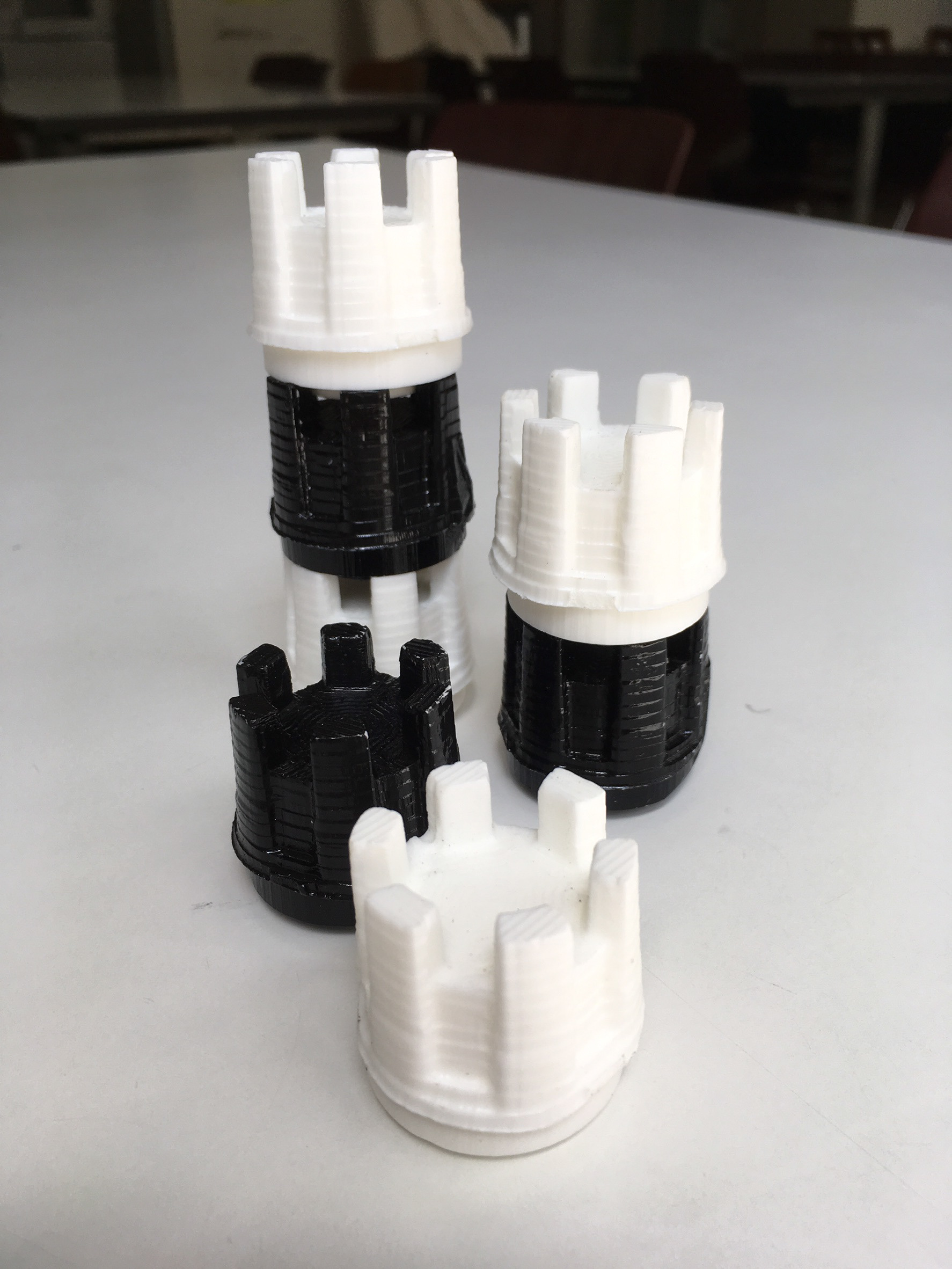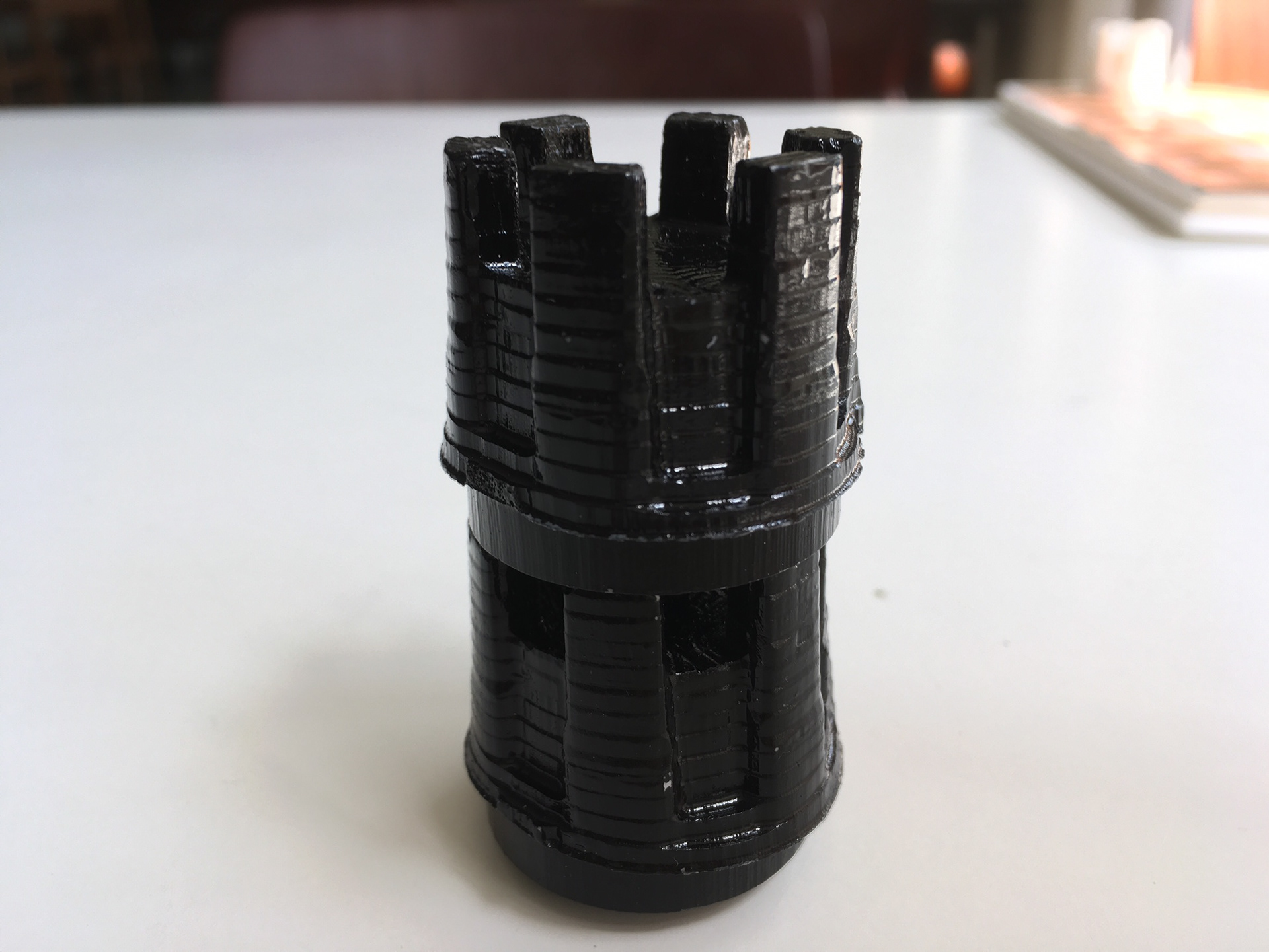 3Dプリンターで、8面サイコロ、雷のモジュールを制作。駒は互いに重なる構造。
I used 3D printer to make the dice has 8 surfaces and the thunder module. 
盤面のデザイン。
The board design.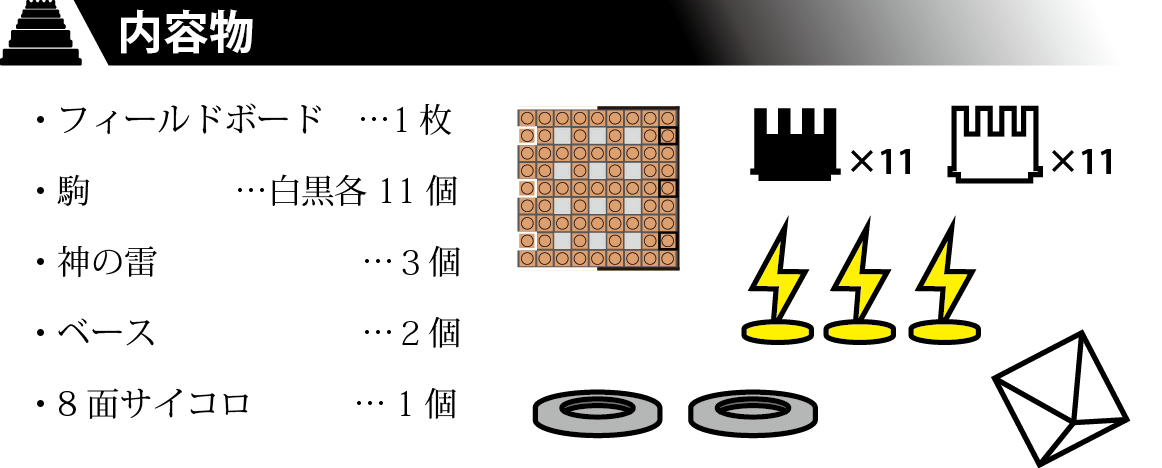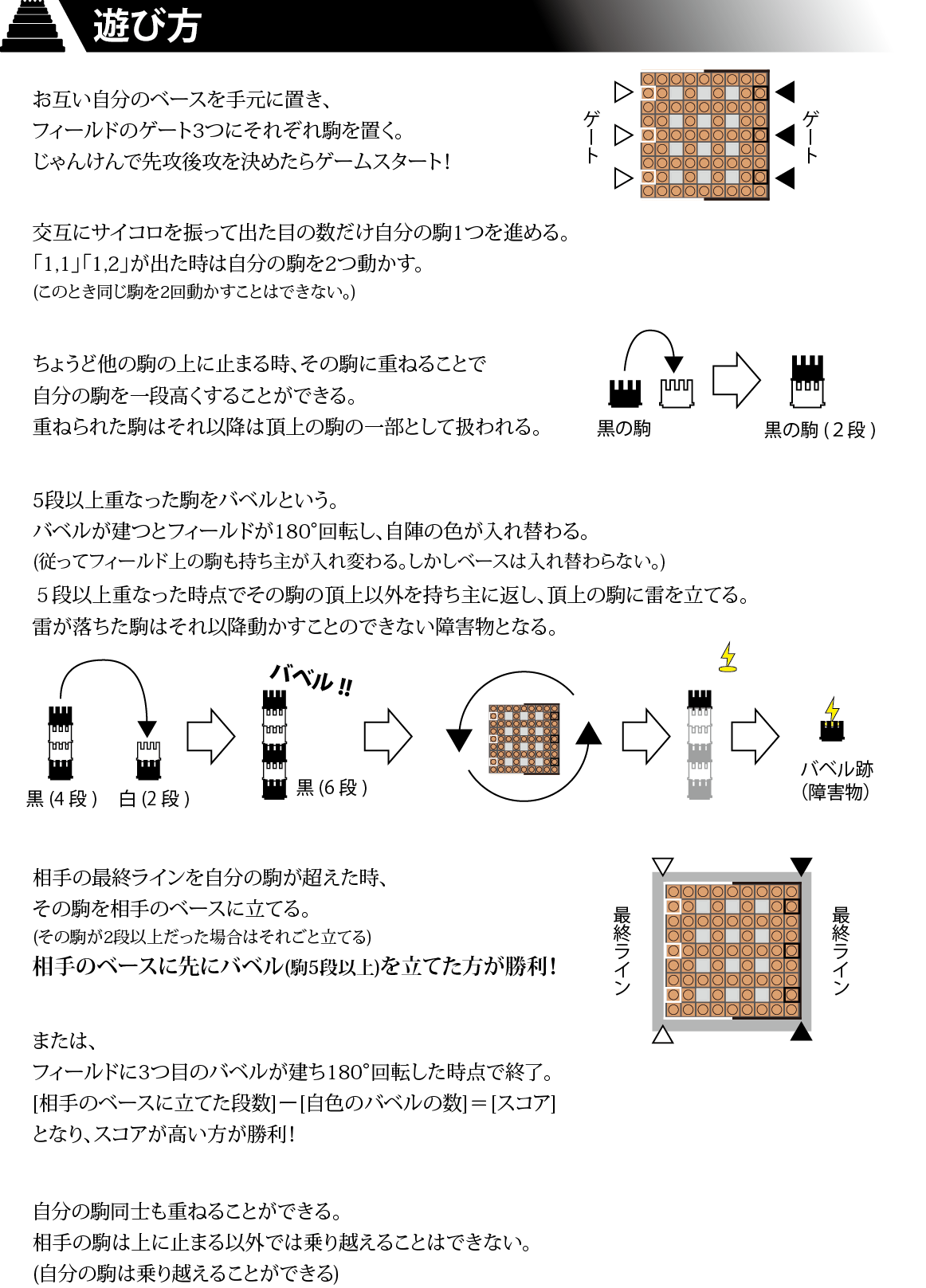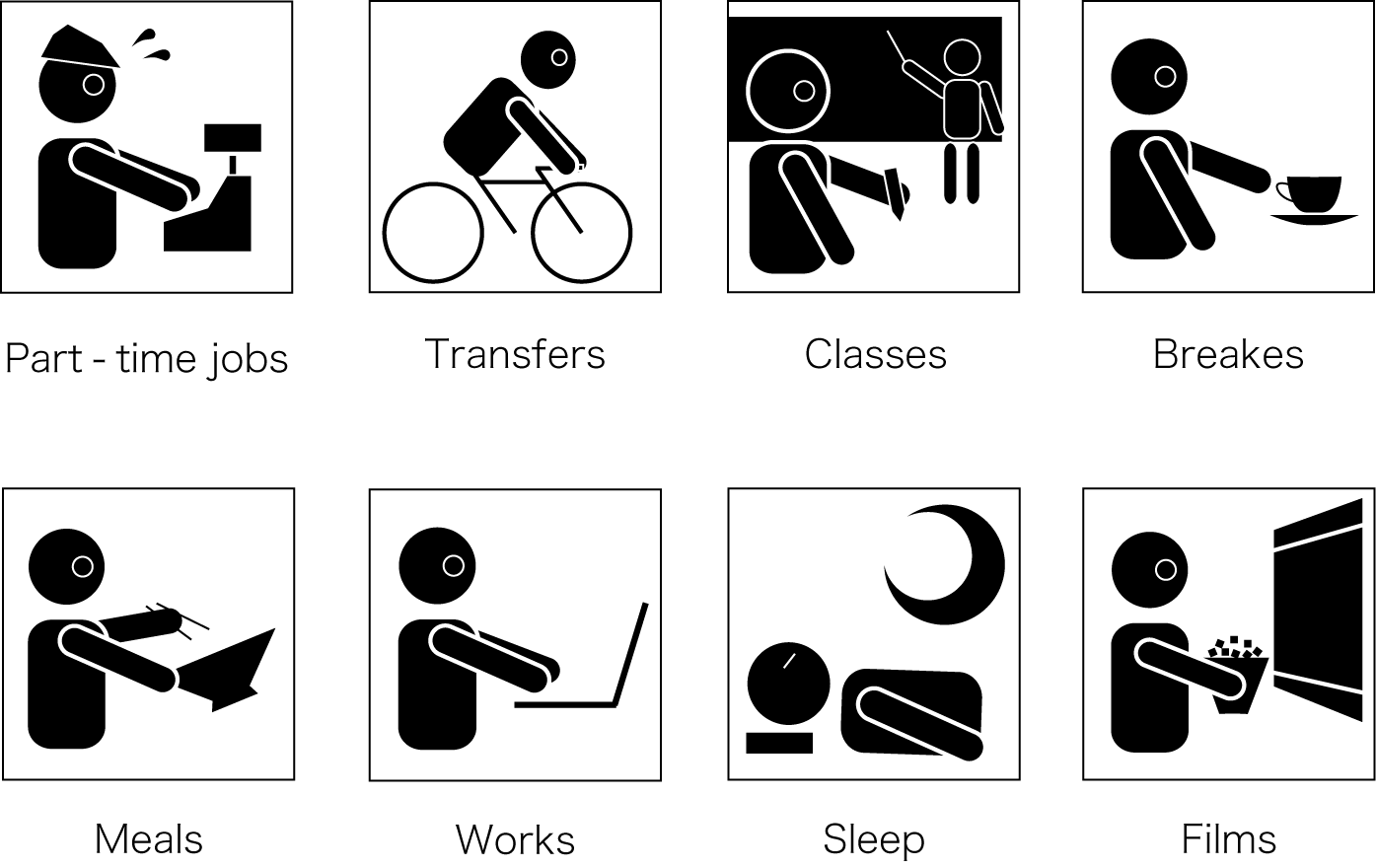 日常の動作のピクトグラムデザイン。情報をキャラクターの行動で示し、キャラクターとモチーフの組み合わせで表現することで全体の統一感をもたせた。時系列は右方向に流れる表現が多い為、キャラクターは右向き。
It is pictograms for daily motions. I show simple graphics of human's pose and objects as information. These have a unity. All human's graphics look to the right because mainly, times flow to right on graphics. 
・Production person:KAZUHIDE SHIBATA
・Date:May, 2016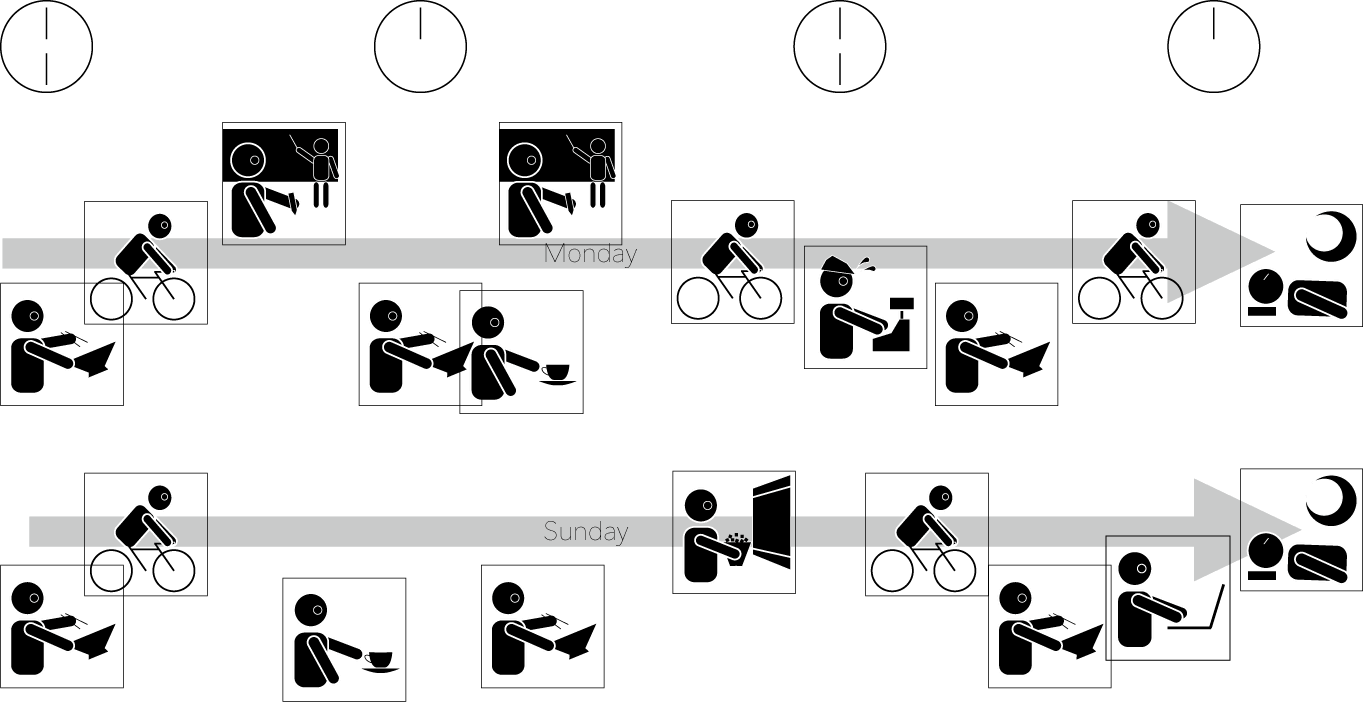 スケジュールとしての利用

スケジュールとして並べることで、時系列での行動の流れがわかりやすい。
On schedule. 
It is easy to understand times flow.